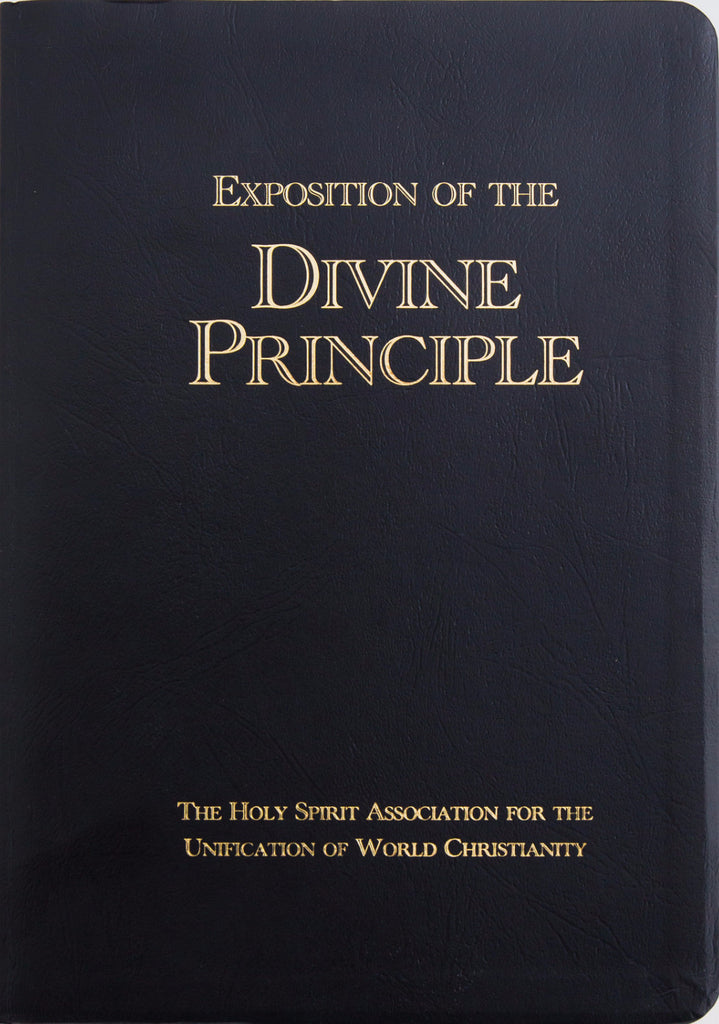 Exposition of the Divine Principle; Paperback; Black and White only
Download E-book At...
Rev. Sun Myung Moon
NOTE: THIS EDITION IS A PAPERBACK BINDING
AND NOT COLOR
The Divine Principle is the main theological textbook of the Unification Church written by the founder Rev. Sun Myung Moon. Sections include God's purpose in creating human beings, the fall of man, and redemption – the process through history by which God is working to remove the disastrous effects of the fall and restore humanity back to the relationship and position that God originally intended. 
448 pages
6.5 x 9.5 x 1 in.
1lb 10 oz
---
Share this Product
---
More from this collection