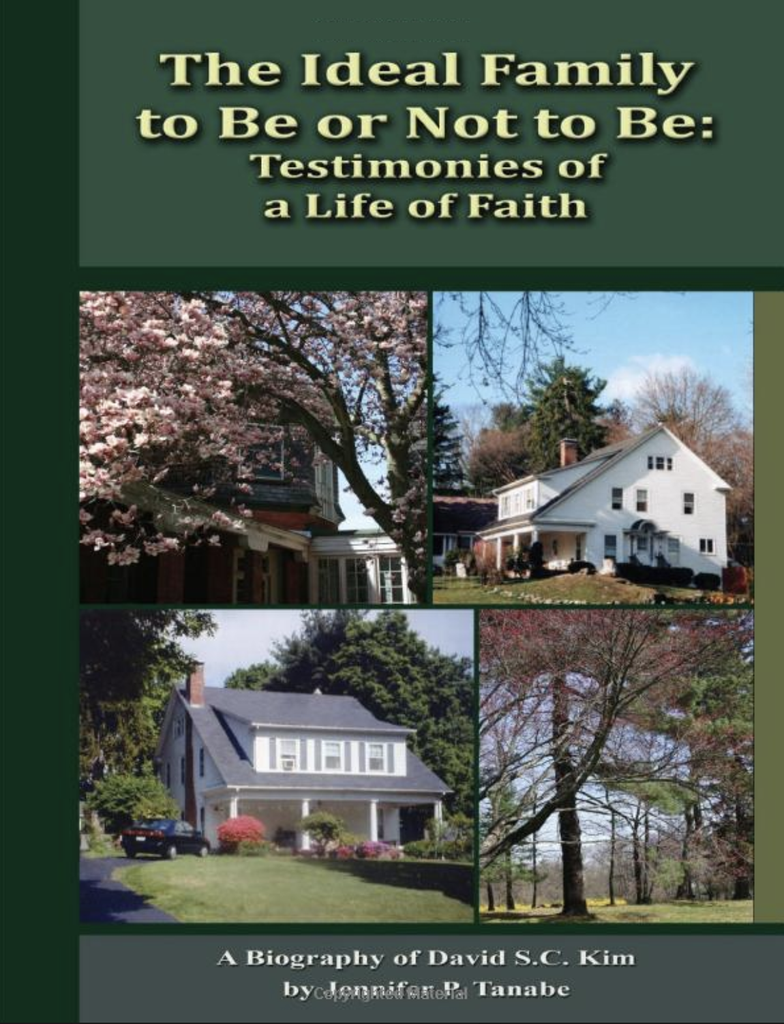 The Ideal Family To Be Or Not To Be: Testimonies of a Life of Faith
The Ideal Family to Be or Not to Be: Testimonies of a Life of Faith is the biography of David Sang Chul Kim, which I wrote with his close cooperation.
David S.C. Kim (1915 – 2011) was an early follower of Reverend Sun Myung Moon and pioneer missionary to the United Kingdom and United States of America for Reverend Moon's Unification Church. This volume tells David Sang Chul Kim's story from his childhood in Korea to his half a century of missionary activities in the US.
Printed in full color the book is beautifully illustrated with personal photographs, both in color and black and white. The account of his life is enhanced by quotations from his many speeches and writings.
104 pages
7.5x9.5
ISBN: 978-0557461493

---
Share this Product
---
More from this collection