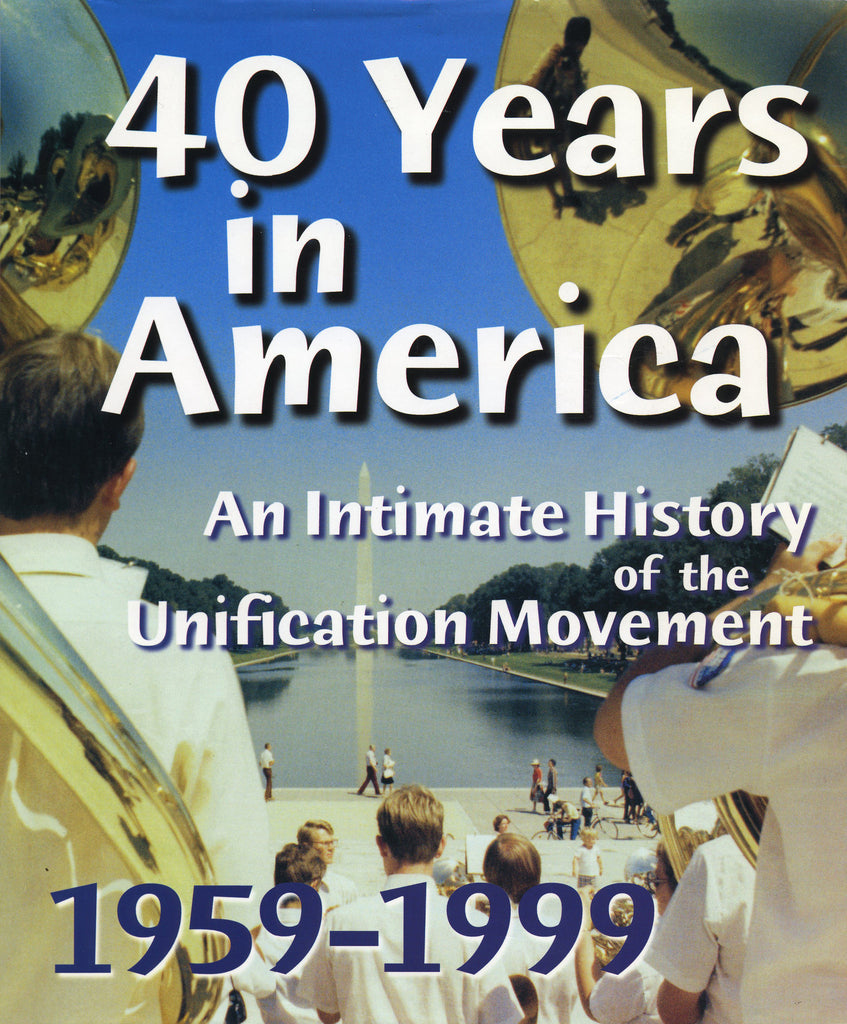 40 Years in America: 1959-1999
An Intimate History of the Unification Movement
This book recounts the history of the Unification movement in America beginning with the first missionary, Dr. Young Oon Kim, who arrived in early 1959. We tell her story and the stories of many who have been called by God to do His work of unification in this great country. 
From thousands of testimonies published over the years and from the hundreds submitted for this project, we chose a selection, some compelling, some inspiring, some humorous, but all relevant to the experience. They speak for themselves.
The Unification movement in America over these 40 years has been a unique melting pot that has transcended national, cultural and racial boundaries. This is a story of perseverance, faith, challenge and victory. It is a story of love. 
624 pages 
9.5 x 10.5 x 2.5 in
5lb 11.5oz
Hardcover
---
Share this Product
---
More from this collection