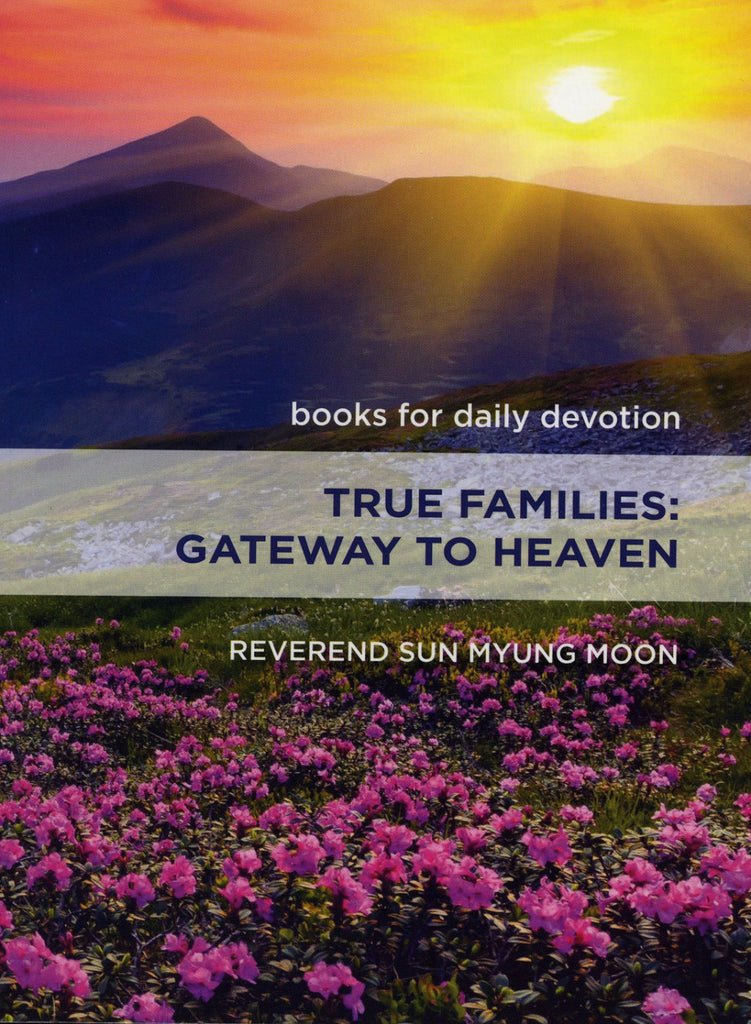 True Families: Gateway to Heaven
The teachings on the family contained in this volume are drawn from various speeches delivered by the late Reverend Sun Myung Moon. Jesus Christ first appeared to Reverend Moon while he was praying on a Korean mountainside when he was sixteen years old. On that Easter Sunday morning, Jesus revealed to him that the time had come to consummate the work of establishing peace on earth, and that the key to peace was to build God-centered families.
During the next several years, God revealed His original purpose of creation, the circumstances surrounding the human Fall, and His efforts through history to restore humankind to the original purpose of God. Reverend Moon came to know and to inherit the true love of God and to appreciate the importance of establishing "true families," meaning families that practice true love and are directly connected to God, our Heavenly Parent.
For teaching this new message he was imprisoned six times. He was misunderstood and persecuted in Korea, and later in America, by those who saw the tremendous growth of his congregation and the impact his teachings had on others. Nevertheless, Reverend Moon, who transitioned to the spirit world in 2012, at the age of 92, never wavered from his commitment to God.
Reverend Moon's teachings about God's suffering heart and the nature of God's true love have influenced the lives of millions of people around the world. He taught that all people, regardless of their religious denomination, should unite in their love for God. Today a growing number of ministers of all faiths use his teachings to guide their congregations.
The family and its revival, Reverend and Mrs. Moon believe, is the basis for deepening our relationship with God, who is first and foremost our Heavenly Parent. To this end, they promote the holy sacrament of the Blessing, that is, a marriage blessed by God and connected to God's lin­eage. They also teach that interracial, intercultural and interfaith marriages will be the basis for lasting world peace.
120 pages
5.5 x 8.5 x .3 in
5.4 oz
---
Share this Product
---
More from this collection